Best Practices Benchmarking course - VET and adult education in Finland and Estonia
"With this comprehensive reform, Finland is, once again, a forerunner in education and training"
Cedefop (2019). Vocational education and training in Finland: short description.
Luxembourg: Publications Office. http://data.europa.eu/doi/10.2801/841614


"Northern European countries lead the way when it comes to making the most of the skills of their people, and giving them the best educational opportunities. Finland is in 2nd place..."
"Finland takes the top spot on the Development pillar (efforts to educate, skill and upskill the student body and the working age population) due to the quality of its primary schools and overall education system."
World Economic Forum; Human Capital Index; Global Top 10
https://www.weforum.org/agenda/2017/09/these-are-the-ten-best-countries-for-skill-and-education/
In a world where adapting to new jobs and tasks and trends in society is becoming the norm, Finland's 2018 vocational education reform reflects its holistic approach to lifelong learning: seamless and future-oriented. Using a competence-based approach, it caters for young people, adults and employees with upskilling or reskilling needs and the unemployed. The main feature of the reforms is to be flexible and customer-oriented: the more learners know and can do already, the shorter their studies are. To increase work-based learning, the reform focuses on innovative pedagogy, learning environments and closer cooperation between VET providers and workplaces.
According to Eurobarometer, nine out of 10 Finns already think that VET offers high-quality learning, 90% of Finns think it offers high-quality learning and 40% enroll in VET after basic education. It is not only employment prospects and eligibility for further studies that contribute to this image, but also teachers' high status and competences. Their role and core tasks are significantly changing with the competence-based approach and learners' individualised study paths: their focus is on guiding and coaching learners.
"Estonia is at the forefront of digitalising the public sector and developing e-services"
"According to the Future of Work Report by McKinsey&Co, Estonia is one of the nine Northern European countries that are among the world's most advanced digital economies. In the framework of the positive scenario, digitalisation does not mean job losses, but rather the creation of new jobs."
Ruul, K. and Kukk, I. (2020). Vocational education and training for the future of work: Estonia. Cedefop ReferNet thematic perspectives series. http://libserver.cedefop.europa.eu/vetelib/2020/vocational_education_training_future_wor k_Estonia_Cedefop_ReferNet.pdf
Estonia has top-education results, number one in PISA in Europe, and it is globally known for its e-services. Education at a Glance 2020, a collection of education statistics recently published by the OECD, highlights that the Estonian vocational education system stands out for its accessibility to both first-time students and adults looking to add to their skills. In total, 77% of all students aged 25+ at the upper secondary level of study are in vocational education.
With the digital focus in lifelong learning (Estonian Lifelong Learning Strategy 2020) where digital competence is one of the key competences in VET, the digital culture is incorporated into the learning process by modernization of the infrastructure and by boosting the use of technology (Teet Tiko, Head of Vocational Education Department, Ministry of Education and Research).
The European Commission added a new priority related to supporting those affected by the war in Ukraine by implementing, sharing and promoting inclusive pedagogical approaches and work-based learning practices, including apprenticeship. Learn about the processes of integration of Refugees and Migrant learners into VET, processes of recognition of skills and qualifications, practices supporting psycho-social well-being of learners and more in both countries.
> planned courses
CONFIRMED 26 November - 2 December 2023, Helsinki/Tallinn, Finland/ Estonia
17 - 23 March 2024, Helsinki/Tallinn, Finland/ Estonia
24 - 30 November 2024, Helsinki/Tallinn, Finland/ Estonia
4 - 10 May 2025, Helsinki/Tallinn, Finland/ Estonia
23 - 29 November 2025, Helsinki/Tallinn, Finland/ Estonia




Euneos has an international team of trainers who are the most experienced in the field of their expertise. Meet Euneos' trainers for the Education in Finland and/or Estonia - Original Best Practices Benchmarking course:
Main organiser / trainers

Mart Laanpere, PhD
Professor at Tallinn University, Estonia

Head of the R&D Centre for Educational Technology in Tallinn University

Former mathematics and physics teacher and school principal

Member of board of course provider Euneos, Finland
After working as a mathematics & physics teacher and school principal, he has been involved in teacher education and educational technology research for last 20 years. Mart has been contributing to international research projects focusing on the use of mobile technology and social software in teaching and learning. He is coordinating the training of school teams in the project "Digital Turn towards 1:1 Computing" funded by Samsung (www.samsungdigipoore.ee); and expert in school digital innovation and change.
Spasia Neshkoska Tsutsuleska
International project coordinator
Former external expert evaluator for Erasmus+ projects
Former eTwinning ambassador
Member of the international jury of Eumind projects
Former principal of a vocational school in North Macedonia
Master studies in Education and Globalization, Oulu University, Finland
Euneos choice of venues is based on two essentials: delivering professionalism and assuring personal well-being in order to warrant enjoyable course experience.


schools:
Finland:
Vantaa vocational college Varia (16 – 19-year old and adult students, migrant students)
Various schools of all levels in Helsinki metropolitan area
Arbis (Svenska arbetarinstitutets) adult education centre in Helsinki
Apprenticeship companies in Helsinki area
Estonia:
VET and adult education organizations in the city of Tallin, or in the vicinity
Apprenticeship companies in the city of Tallinn, or in the vicinity
Centre for Educational Innovation, Tallinn university. Tallinn Estonia
http://www.tlu.ee/en/centre-for-innovation-in-education collaboration with this course provider.
Helsinki, Finland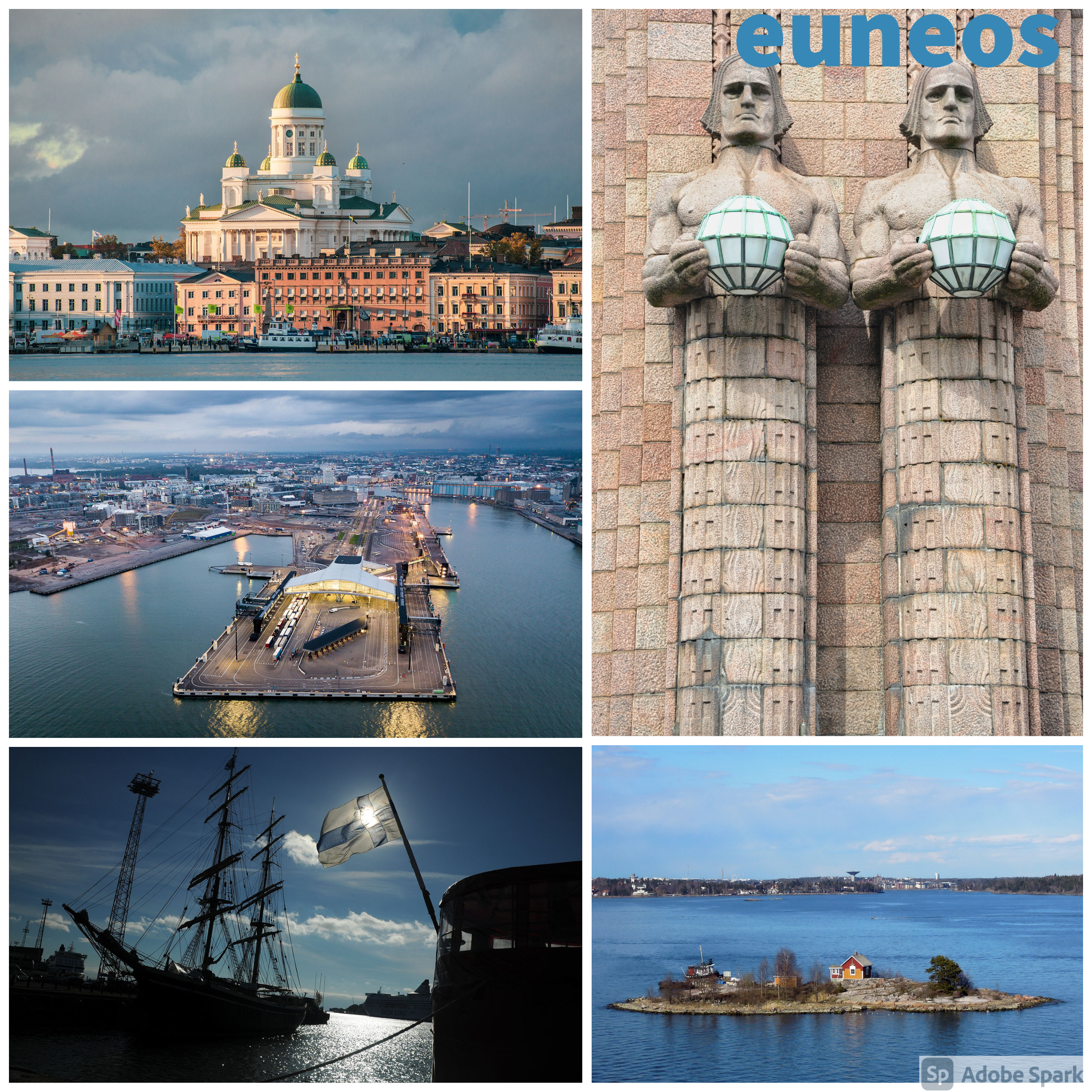 Tallinn, Estonia