Learn the latest skills
Each Education in Finland and/or Estonia – Original Best Practices Benchmarking course is unique and tailored considering the needs of its participants. If adopted to education, benchmarking could be interpreted as comparing processes and performance indicators in schools to education bests or best practices from other schools or educational institutions. Through shadowing in schools of Finland and/or Estonia, top performers of European school education and interactions with colleagues of your own school level, this course will support your reflection on your own success, accelerate learning with peer learning on the challenges, transform your teaching in multicultural context choosing on what you want to take away from Finnish school examples and other EU examples.
The added value of the course is that it offers sub groups of the general benchmarking course specifically tailored to the needs of school management or separate programme items for the needs of vocational and adult education participants, student counseling etc.


Upskill your organization
Target group are the school management, teachers, special education teachers and all other non-teaching experts and staff working in school education, adult education and VET.
The course covers a wide range of topics that schools need to consider and tackle when introducing and securing innovation in their school:
Innovation. School development plans, curriculum reform, 21st century skills.
Transition from non-digital to digital. Digital tests of Finnish matriculation exam (upper secondary).
Student in the center. 3-level support system, special needs, home and school.
Teacher in focus. Digital apprenticeship, coaching, teacher/student agents.
Management. Local examples.
(Tallinn) European development in Estonian schools, the most digitalized country, PISA and other international research.
The course methodology integrates observation, sharing and creating output consolidating a quality course. Participants observe teaching, studying and learning processes in classrooms in small groups or individually, share experiences and expertise on the topic in group and plenary sessions and work individually or in groups on recommendations for one's own school (learning diary, social media updates, blogs etc.). aspires creating an output. Working individually or in groups on a concrete product to be used in your own school.


Earn a certificate
The course participants will get a Certificate of Active Attendance.
The competences acquired will be validated by the course organisers on the Europass mobility.
What makes Euneos the leading course provider in Europe?
Euneos consistently rises to the challenge, empowering our clients with a wide selection of outstanding courses. We're committed to delivering excellence that meets the Quality Standards for courses under Key Action 1 and Rules of application, Annex I - Erasmus Quality Standards, as required by the European Commission.


On-site courses
The Education in Finland and/or Estonia – Original Best Practices Benchmarking on-site courses take place in Helsinki, Finland and Tallinn, Estonia. Education in Finland and/or Estonia – Original Best Practices Benchmarking courses take place in Helsinki, Finland for 4 days, from Sunday to Wednesday and/or in Tallinn, Estonia for 3 days from Thursday to Saturday.


Registration and connected information on the Best Practices Benchmarking course of your choice:








Euneos choice of venues is based on two essentials: delivering professionalism and assuring personal well-being in order to warrant enjoyable course experience.
schools:
Finland:
Preschool Tiedonjyvä (6-year-old children),
Vantaa vocational college Varia (16 – 19-year old and adult students, migrant students).
Various schools of all levels in Helsinki metropolitan area
Arbis (Svenska arbetarinstitutets) adult education centre in Helsinki
Apprenticeship companies in Helsinki area
Estonia:
Schools in the city of Tallin, or in the vicinity
Centre for Educational Innovation, Tallinn university. Tallinn Estonia
http://www.tlu.ee/en/centre-for-innovation-in-education collaboration with this course provider.
VET and adult education organizations in the city of Tallin, or in the vicinity
Apprenticeship companies in the city of Tallinn, or in the vicinity
Helsinki, Finland
The course takes place at Varia Vocational College located on Tennistie 1, Vantaa. The training will include practical hands on learning opportunities, school visits in Helsinki area and cultural situated places that would help grasp on social innovation: libraries as social innovation in Finnish education, interactive museums, the islands around Helsinki, sauna and other locally situated sensorial experiences, allowing participants to design their own learning experience and complete it. Moreover, there are many more attractions that promise unforgettable experience in Helsinki such as the interesting Helsinki architecture including Alvar Aalto's studio, Helsinki Cathedral by Carl Ludvig Engel, Senate Square, Old Market Hall, Löyly sauna and restaurant. While there, make the best of this unique opportunity and take a bite of the Finnish delicacies such as smoked salmon soup lohikeitto and dried reindeer meet kuivaliha. Do not forget to learn more about the famous Finnish culture of drinking coffee with a soft, toasty and aromatic pulla cardamom bread. Tervetuloa!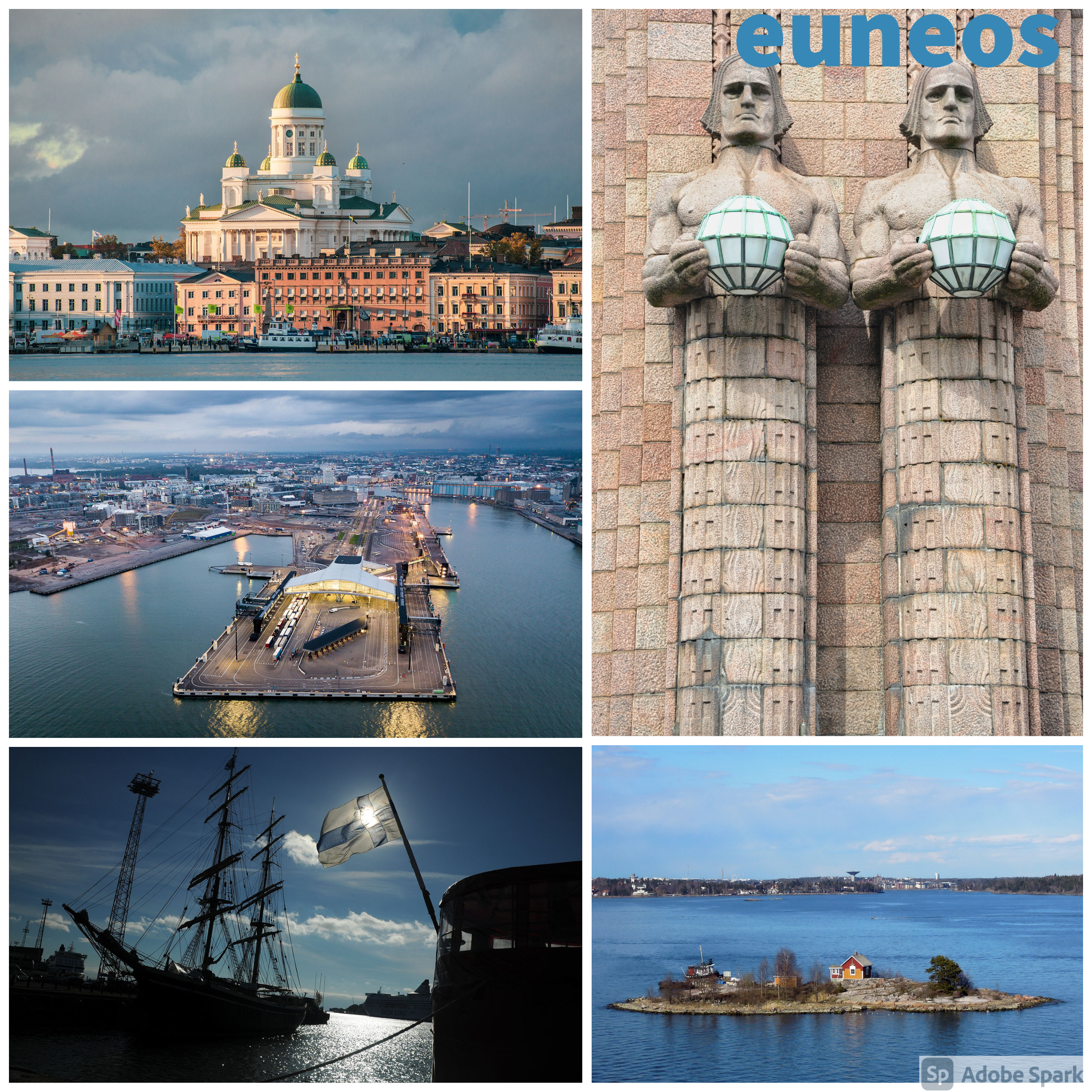 Tallinn, Estonia
Besides the professional working venues and conditions provided for an extraordinary learning experience, you will find many famous sights in the central part of Tallinn, such as the Old Town, Kardiorg Park, Tallinn Port and much more. Whether you have a refined taste of a gourmet or you will rather enjoy a tasty bite of street food, Tallinn is the best place to pleasure your taste buds by taking a culinary excursion at Pärnu Museum, Open Air Museum and many other food festivals. In other words, Tallinn is the best place for food lovers where you can enjoy the best of the culinary world for less. After a nice meal, one can enjoy one of the five seasons in Estonia by roaming in the untouched nature and breeding the cleanest air, enjoying a hike, horseback riding , birdwatching etc. Estonia is proud of its quality labels and it is considered to be the green travelers' paradise.